Could you use an extraordinary source of spiritual nourishment?
HunaWisdom™ is an extremely ancient way of looking at our world. It comes to us from a people known as the Mo'o whose origins are lost in the mists of time yet it remains one of the clearest and most scientific statements of the universal and eternal principles upon which our world is built.
A clear understanding of these principles has unrivaled power to
heal lives and set souls free.
Arriving in Hawai'i sometime around 750 B.C., the Mo'o used its principles to construct the most enlightened culture that mankind has ever enjoyed. There were no kings, no armies, no wars and very little crime. They were the originators of what we call the "Aloha Spirit" today.
Here are some examples of how these ancient people looked at our world:
THE SOURCE OF UNNECESSARY PAIN:

Our personal realities (with a small "r") are forged from our beliefs

.

There is also an ultimate Reality (with a big "R") that is what it is regardless of what we believe it to be or would prefer it to be. No matter the reason, to the extent we honor our beliefs instead of the ultimate Reality,

we create pain for ourselves and anyone to whom we are connected. Our capacity to do Love (as distinguished from caring) is revealed by our ability to stand in Harmony with Reality.



ENLIGHTENMENT:

What we call "enlightenment" today, the

Mo'

o called "ike papa'lua", Hawai'ian words that mean "the high sight that brings power" or "Eagle Vision." Eagle Vision is the ability to see from ever higher perspectives so we can see Reality (with a big "R") and make choices that are more in Harmony with Reality and therefore more Loving.


THE REASON FOR PAIN:

Pain is a perfect part of a perfect Universe because it motivates us to re-examine how we look at our world so we can transcend our limiting beliefs and behave more Lovingly toward ourselves and others.


THE GIFT OF HUMILITY:

With enough pain we find the gift of Humility, which gives us the ability to sacrifice our sacred cows (beliefs) on the altar of Reality. This is the key to healing or becoming "whole" again so we can do Love.


THE IMPORTANCE OF INTEGRITY:

With the gift of Humility comes the opportunity to practice Integrity which means acting as a "whole/Divine" person. Integrity unlocks the power of our life energy when the place in us that acts, is in Harmony with the place in us that Knows. To unlock the power of Integrity we must develop our capacity for self-discipline which is the ability to do what we know in spite of our feelings or all the reasons we can make up to avoid doing what our "knowing" calls for. Not only does self-discipline unlock the power of Integrity, it is also the key to unlocking our sense of self-worth.

THE TRUE NATURE OF GOD:

The only definition of God that can make any sense is that God is the ALL THAT IS. That means the God contains everything in the world of spirit and everything in the world of form.


THE TRUE NATURE OF SELF:

If God is the ALL THAT IS, then whomever you are along with every part of your life is made out of God, for there is nothing else out of which you can be made. In other words, each of us are Divine.


THE TRUE REASON FOR LIFE:

We, as Divine beings, come here to play a game called "Let's Wake Up!" To play this game we must imagine that we are not Divine. Without a clear comprehension of Reality we become programmed with beliefs that are not real. One of these beliefs is that the world is something that happens to us instead of something we create. This is the birthplace of fear. Fear drives us to do unloving acts. These unloving acts bring pain. Pain motivates us to seek higher perspectives from which choices appear that can heal our fear. With enough Humility, we are led to the perspective that who we are is truly Divine playing the game called "Let's wake up!" In that realization there is no need for fear because no matter how we create this life to look, sooner or later we all wake up "home." Home is that place where we enjoy the Light, Love, Peace and Joy that is our birthright as Divine beings. Because we are all made out of God no one gets lost. When we are ready, we get to have another "dream" that who we are is not Divine. It is quite a game. It goes on for eternity.

My name is Lono Ho'ala. I am a kahuna priest.
Let me be your guide on a journey into realms of consciousness undiscovered by most people in our modern world.

The ancient Mo'o enjoyed answers to many of the problems that plague our modern world. There is no need to suffer needlessly. If you are concerned about the future of yourself or your family, your community and your world, I can help. Look at what I can offer: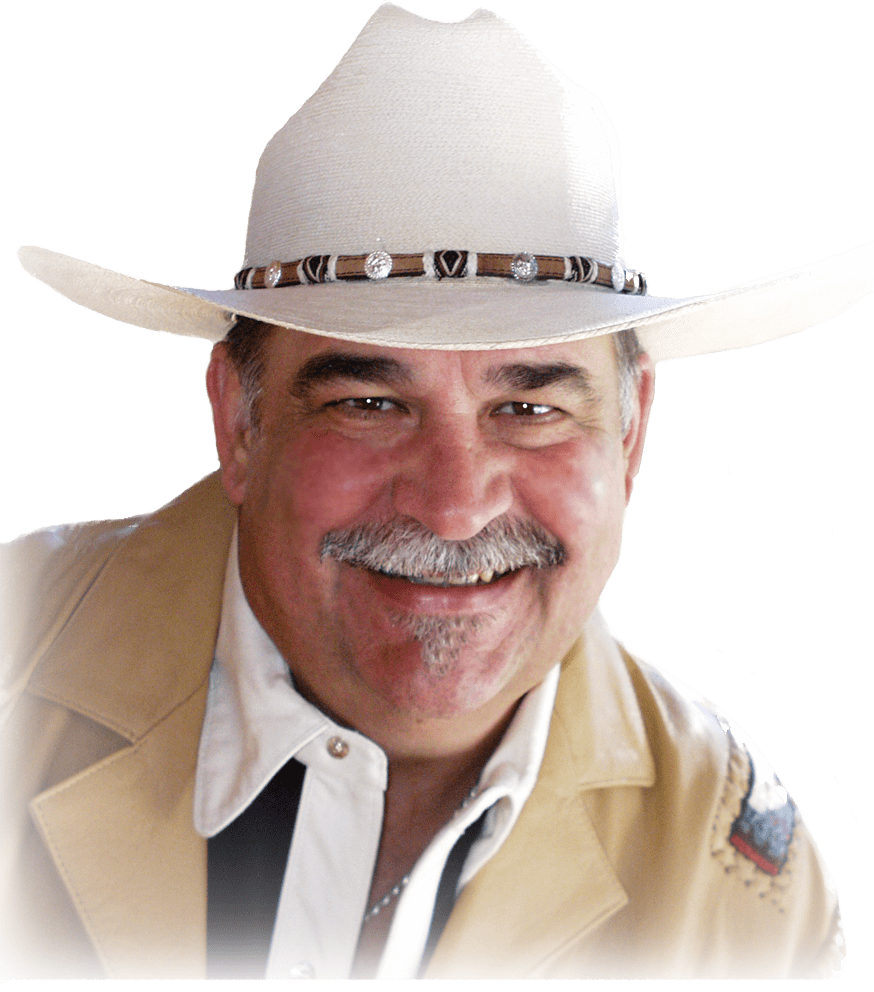 The Skills and Perspectives of Enlightenment

- If you join our online church/family you can discover the most powerful way of looking at our world that exists. It is called HunaWisdom™. In HunaWisdom are the skills and perspectives needed to heal a world in pain.


The Eagle's Nest Family

- A safe place where you can learn, grow, and fellowship with others on the path of Enlightenment. Enjoy community study groups. Our members who elect to take the priesthood path discover the most powerful way to develop Integrity. They also enjoy the opportunity for loving service by teaching, counseling performing weddings, funerals, blessings, ordinations and more.

Personal and Relationship Counseling

- As a kahuna priest I have spent over 30 years counseling many hundreds of people from all walks of life through difficult life challenges.
Conflict Resolution

- Both I and my fellow priests are experts at the Hawai'ian method of conflict resolution known as Ho'opono'pono (to put back into balance that which has gone out of balance. Why spend many thousands of dollars on lawyers and court costs when you can resolve conflicts more effectively and amicably.

Holistic Wellness and Naturopathic Medicine

- As a kahuna priest I combine the ancient yet enlightened principles of Hawai'ian lomi-lomi with the science of modern biochemistry to restore optimal health and wellness to those in need.
For those who want to know how a Colorado cowboy came to be recognized by the remnants of these ancient people as the "light-skinned priest" they were expecting and what this means to our world, click the button below.

Why This Ancient Prophecy Of Such Great Importance




​

To Our Modern World



The Mo'o knew the times we are living in today would come, so out of Love they prepared a Message for us. They wanted us to know what happened to them will happen to us if we do not love ourselves enough to protect our freedoms that derive from our Divine heritage.
Their enlightened culture was destroyed by an invasion of the Ali'i from Tahiti and Samoa in 1,250 AD. This invasion resulted in a genocide in which all High Priests along with every member of their family who could be found were killed. In the days after the genocide, the Mo'o kaula (prophets) talked of a time in the future when another group of people would recognize the connection of all people in God and establish as country based on that Divine Principle. Because they honored that Principle, their country would become extremely powerful and prosperous.
Today we see this group of people to be those who founded America with the words: "We hold these Truths to be self-evident, that all men are created equal, and endowed by their creator with certain inalienable rights . . ."
The prophecy went on to say that just as what happened to the Mo'o, a group of power-hungry people like the Ali'i would attempt to take over the entire world's population and make them slaves. To understand more about who these "new Ali'i" are, check out this link.
At this especially difficult time for our world, a priest of the dark-world would find his spiritual twin brother of the light world. This event would mark the beginning of a time when their healing Message of HunaWisdom™ would "fly around the world as if on wings of a bird." In order to accept the Message, people would be brought to their knees in great pain. That time is happening right now.
At that time the priest of the light-world would establish a family modeled after the pre-ali'i Mo'o. That family would grow around the world until it became more powerful than these new "Ali'i". Eventually, after great struggles, humanity would find its way back to peace, prosperity, and abundance because of the enlightened Message of Ho'ala Huna or HunaWisdom™ as we call it today.
HunaWisdom™
​
The Path To Awakening
​Learn how the ancient wisdom of the Mo'o can help you to be more awake today than you were yesterday every day — for the rest of your life!
​
HUNAWISDOM™
Ancient Wisdom That Heals Modern Lives
To hear about why the path of HunaWisdom has the power to save you, your family, and our world a lot of needless suffering, click on the button below. It is an hour-long recording that you can download and play on your phone, iPad, or any device that can play an .mp3 recording.

Ours is a path that leads to
LOVE, LIGHT, PEACE and JOY.
It is the Path of the Peaceful Warrior
Please share this website with everyone you know. It is time people wake up. The future of our world depends on it.
For more important insight, please check out the following pages which are also available from the drop-down menu under the HOME tab above.
Is Your Life Really Working For You?
Most people live their entire lives never realizing that their experience is totally dependent on how awake they are. As they slumber, they are like sheep being led to the slaughter.
To be awake you must integrate your heart with your mind in service to the part of you that can Recognize Truth. This is the secret to finding the treasure of Enlightenment.
Are you unhappy, afraid, depressed, or frustrated? This ancient system of wisdom has the power to harmonize your mind with your emotions, find Truth, and change your experience of life.

Does your life feel like something you are in charge of, or something that is happening to you? Use HunaWisdom™ to create your life to be all you imagined it could be.

​Are you a sovereign, self-possessed person who has a strong sense of self-worth born of an uncompromising devotion to Integrity? If you suffer from self-worth issues let the secrets of HunaWisdom™ help you develop the self-discipline required to unlock your sense of self-worth and sovereignty.

Do you suffer from addictions to substances including alcohol, drugs, or foods? Use HunaWisdom™ to learn how to overcome them and restore control over your life.

​Do you crave approval from family, friends, and/or peers? Use the perspectives offered by HunaWisdom™ to become a trusted leader instead of an insecure follower.

Do you find yourself easily angered by politics while doing little or nothing to discover Truth and stand up for it? Our Eagle's Nest Family is the place to find your voice.

Is your mind open to new facts and perspectives that might challenge your beliefs or do you avoid or minimize them to protect your beliefs? HunaWisdom™ can help you realize that the only thing you have to lose by transcending your beliefs is pain.

Do you know what your special gifts and talents are? Are you on the path of mastering them? Find your gifts and the opportunity to master them by participating in the Circle of Life provided by our Eagle's Nest Family.

Do you have a strong spiritual compass by which to lead your family? Use the compass provided by HunaWisdom™ to negotiate life's many twists and turns reliably and flawlessly.
"
The Greatest Pain We Are Ever In, Is The Pain We Don't Know We Were In Until We Are Out Of It." —

HunaWisdom
Kahana is a very special member of the ancient Mo'o clan. The Mo'o were the original Hawai'ians that were nearly wiped out by an invasion of the Ali'i from Tahiti around 1,250 A.C. The Ali'i conducted a brutal genocide in which all the Kahuna of the Order of Kane (the high priests) they could find were killed along with every member of their family. Some were stretched out across large rocks and their still-beating hearts were cut out of their chests. Others were tossed off the cliffs at Kealakekua Bay. All of the rest of the people were forced to watch these brutal executions. Those who were Kahuna of the Order of Lono and Kahuna of the Order of Ku (the lower orders of the priest hood) as well as the rest of the population were forced to take an oath to support the Ali'i kings and never speak of their former culture again. Those who refused were also brutally executed like the high priests. That is the reason few Hawai'ians today have even heard of the beauty of their original culture which was one of the most enlightened societies the world has ever known.
But not every Mo'o high priest was killed. Some survived - mostly on Kauai, and a few in the mountains of Molokai and the Big Island of Hawai'i. These people kept alive the sacred knowledge the Mo'o call Ho'ala Huna also known as HunaWisdom™. They also held a very special prophecy that came to Hawai'i with their ancestors from a place they called the "motherland." This prophecy predicted how their motherland would be lost due to a trust being broken between the people of Lono (the light-skinned people of mind) and the people of Ku (the dark-skinned people of heart.)
After the loss of the motherland a small group of people with the high priesthood would make their way to an isolated land surrounded by ocean and establish an enlightened culture using the principles of Ho'ala Huna. That land turned out to be the island chain of Hawai'i. These Mo'o were its first inhabitants starting sometime around 750 B.C. Ultimately, the prophecy was that this enlightened culture would also be destroyed by tyrannical invaders. That happened with the Ali'i invasion from Tahiti in 1,250 AD.
The prophecy went on to state that a time would come when another great new world civilization would arise and become very powerful because it would be founded on the same Principles as that of the Mo'o culture. This culture would be targeted for destruction by another group of people who considered themselves "elite". These people would attempt to remove the idea of God as the source of people's rights and replace God with a world-wide form of government they control. This would be the beginning of a time that would be very painful for everyone in our world. At that time the "dark-skinned" old-world priest would find his "light-skinned" new-world brother. The broken trust would be healed and the new world priest would send their message of HunaWisdom "around the world as if on wings of a bird."
While several videos of this magical time were made, we thought they had all been lost. Miraculously, as we were preparing this site for publication, we discovered a remnant of one of these videos on an old hard drive. With the aid of a sophisticated piece of software, we managed to recover a portion of it. You may watch this miraculous moment by clicking on the button below.
Learn More about the Way of Wisdom revealed by these spiritual brothers by clicking on the player below.

(Audio is 4:49 minutes.)



Lono-KahanaTeachEdit

00:00
Join Our Online Church/Family
Our family is known as the Eagle's Nest Family. It provides an opportunity to learn, grow, fellowship with others on the path of Enlightenment. Just as importantly, it provides a powerful way for you to be a more effective spiritual leader in your own family and your community.
Join with us to learn how to master the art of clear thinking, your special gift, and contribute your thoughts and your energy back to the Circle of Life where it is so incredibly important in these difficult times.
Join With Others On the Path
Having a place to fellowship with people who share your values is important. This is the meaning of Family and how we can return our nation and our world to greatness. Become a member of the Eagle's Nest Family and discover the blessings of standing alongside others who are dedicated to the path of Enlightenment.
Every person has a unique Divine gift. Our family is a place where you can discover and master that gift. More importantly, it provides an opportunity for you to find the joy available when you give that gift back to the Circle of Life of which we are all a part. We can help you do that in a way that can make a powerful difference to our world.
Members of our Eagle's Nest Family enjoy a precious opportunity. They can master the process of Awakening by participating in the Way of Wisdom series of classes. These classes embody the ancient wisdom of Ho'ala Huna. They offer the perspectives and skills required for those who want to progress down the path of clear thinking that is Enlightenment. These skills are the starting point for those who want to take a fascinating journey into the magical realms of consciousness and unlock the power that awaits us there.
WHAT TYPE OF EXPERIENCE ARE YOU LOOKING FOR?
Here is where we discuss current issues from an enlightened perspective that separates opinions from facts. Be prepared to sacrifice your sacred cows (beliefs) on the altar of Reality. Issues include:
Politics

Economic Issues

Abortion

Gun Control

Climate Change

Crime & Our Justice System

Immigration

Rights vs. Privileges
Begin your journey on the path of awakening to discover these self-evident Truths:
The True Nature of God

The Nature of Self

The Nature of Life

The Problem of Beliefs

The Importance of Awakening
No belief is needed to Recognize Truth.
As HunaWisdom™ teaches:
"Belief is necessary only for that
which is not Real.
Once discovered, that which is Real
can be Recognized,
and when honored, it works -
reliably and flawlessly"
Take Your Next Step On Your Path To Awakening